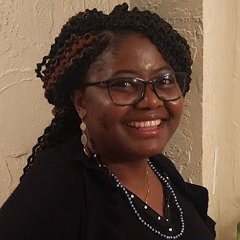 Registered user since Tue 3 Apr 2018
Name: Larisse Voufo
Bio: Larisse Voufo, PhD, develops software engineering infrastructures for Google's Area 120. She graduated from Indiana University in 2014 and subsequently joined Google's language platforms team to help with the company's C++ development. Larisse's primary background and interest is in generic programming and its practical applications. Most notably, Larisse developed ConceptClang, a generic extension of the Clang/LLVM compiler with C++ concepts.
Country: United States
Affiliation: Google, Inc.
Personal website: http://search.proquest.com/openview/cddbd30b7a21fcfcf66c6189f6ab27fb/1?pq-origsite=gscholar&cbl=18750&diss=y
Research interests: (Applied) Programming Languages, Programming Systems
Contributions