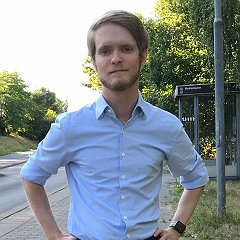 Registered user since Fri 27 Jul 2018
Name:
Matthías Páll Gissurarson
Bio:
Matthías Páll Gissurarson is a PhD student in the Functional Programming division of Chalmers. His interests include functional programming, building tools, Magic: The Gathering and being an armchair philosopher. He's currently working on the programming model for the Octopi project, a platform to program secure IoT applications.
Affiliation:
Chalmers University of Technology, Sweden
Research interests:
Functional Programming
Contributions